Pre-Conference Training
Want even more training than Southwest Fox provides? Plan on arriving a couple of days early to attend this additional workshop.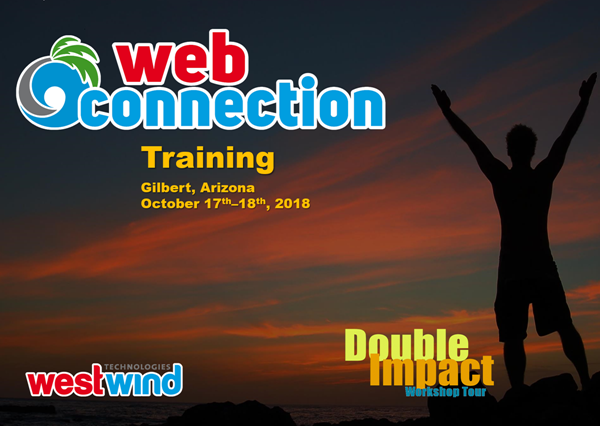 West Wind Web Connection Training
Are you a Web Connection Developer looking for an opportunity to expand your skill set and hobnob with other Web Connection experts? Then look no further than this year's Web Connection User Conference in Gilbert, Arizona at the SanTan Elegante Conference & Reception Center, just prior to the Southwest Fox conference this year.
Immerse yourself in two days of training presented by Rick Strahl, creator of the Web Connection Framework, so you can learn from the horse's mouth how to utilize the powerful features of Web Connection. This year's presentations focus on the new features of Web Connection 6.0 and introducing Web Connection to new and experienced developers alike on Day 1, and with a number of focused conference style sessions on Day 2.
So join us and take your Web Connection skills to the next level. For more information, see the West Wind Web Connection Training page.