Speakers
Click a session topic for a description of that session.

Rick Borup
Rick Borup is owner and president of Information Technology Associates LLC, a professional software design, development, and consulting firm he founded in 1993. Rick earned BS and MBA degrees from the University of Illinois and spent several years developing software applications for mainframe computers before turning to PC database development tools in the late 1980s. He began working with FoxPro in 1991, and has worked full time in FoxPro and Visual FoxPro since 1993. He is a co-author of the books Deploying Visual FoxPro Solutions and Visual FoxPro Best Practices For The Next Ten Years. He has written articles for FoxTalk, FoxPro Advisor, and FoxRockX, and is a frequent speaker at Visual FoxPro conferences and user groups. Rick is a Microsoft Certified Solution Developer (MCSD) and a Microsoft Certified Professional (MCP) in Visual FoxPro.
Sessions:
Migrating to Git from Mercurial (pre-conference)
SQLite for the VFP Developer
---

Tamar E. Granor
Tamar E. Granor, Ph.D., is the owner of Tomorrow's Solutions, LLC. She has developed and enhanced numerous applications for businesses and other organizations.
Tamar is author or co-author of more than a dozen books including the award-winning Hacker's Guide to Visual FoxPro and Microsoft Office Automation with Visual FoxPro. Her most recent books are VFPX: Open Source Treasure for the VFP Developer and Making Sense of Sedna and SP2.
Tamar served as Editor of FoxPro Advisor magazine from 1994 to 2000 and was Technical Editor from 2000 to 2008. She served as co-author of the popular Advisor Answers column from 1993 to 2008. She has also written for FoxTalk, CoDe, and FoxRockX.
Tamar is one of the organizers of the annual Southwest Fox conference and founder of the Philadelphia Visual FoxPro User Group. In 2007, she received the Visual FoxPro Community Lifetime Achievement Award. She received Microsoft Support's Most Valuable Professional award annually from the program's inception in 1993 through 2010. Tamar speaks frequently about Visual FoxPro at conferences and user groups in North America and Europe.
You can reach her at tamar@tamargranor.com.
Sessions:
---

Doug Hennig
Doug Hennig is a partner with Stonefield Software Inc. He is the author of the award-winning Stonefield Query; the award-winning Stonefield Database Toolkit (SDT); the MemberData Editor, Anchor Editor, and CursorAdapter and DataEnvironment builders that come with Microsoft Visual FoxPro; and the My namespace and updated Upsizing Wizard in Sedna.
Doug is co-author of VFPX: Open Source Treasure for the VFP Developer, Making Sense of Sedna and SP2, Visual FoxPro Best Practices For The Next Ten Years, the What's New in Visual FoxPro series, and The Hacker's Guide to Visual FoxPro 7.0. He was the technical editor of The Hacker's Guide to Visual FoxPro 6.0 and The Fundamentals. Doug wrote hundreds of articles in 20 years for FoxRockX, FoxTalk, FoxPro Advisor, Advisor Guide to Visual FoxPro, and CoDe magazines..
Doug spoke at every Microsoft FoxPro Developers Conference (DevCon) starting in 1997 and at user groups and developer conferences all over the world. He is one of the organizers of the annual Southwest Fox conference. He is one of the administrators for the VFPX VFP community extensions Web site. He was a Microsoft Most Valuable Professional (MVP) from 1996 through 2011. Doug was awarded the 2006 FoxPro Community Lifetime Achievement Award.
Sessions:
Adding Features to Your VFP Applications Using C#
Creating Dynamic Object-Oriented Reports and Menus
---

Jody L. Meyer
Jody Meyer has been a software developer for 30+ years and has been using Fox for all but three of them. Currently, Jody is a software developer for White Light Computing (WLC). At WLC, she works with all kinds of customers on various SQL Server/VFP applications. Previously, she was the chief architect of the WinMAGI framework, which is a world-class manufacturing ERP system for small to mid-sized manufacturers.
After hours, Jody takes her passion for software development and applies it to some volunteer projects and a couple user groups. She is the President and Webmaster of the Grand Rapids Area FoxPro User Group (GRAFUG). She is a member and sometimes presenter with the Greater Lansing Area for SQL Server (GLASS). She has attended a number of SQL Saturday conferences as well. When she isn't a taxi driver for her son, David, to Royal Ranger meetings and band practice, Jody loves teaching karate, learning to play the guitar, speaking at church conferences, playing beach volleyball and bicycling with her husband Jeff and walking with her dog Behr. You can contact Jody at: Email: JLMeyer@WhiteLightComputing.com.
Sessions:
SQL Server: Accidental DBA (pre-conference)
---

Tracy Pearson
Tracy Pearson is a software developer who has been programming with Visual FoxPro for over 20 years. For the last 16 years, he has maintained and enhanced a vertical market application with over 16,000 customers. He has led and presented at local user groups in Asheville, North Carolina. Before programming, he built computers, worked on Novell and NT networks, and did software testing for OS/2 Warp. Some of the languages he's worked with have been Assembly, C, C++, C#, REXX and Visual Basic.
For adventures, he hikes in the Western North Carolina mountains with his girlfriend. I do not do social media, I have no Facebook or Twitter account . If you want to reach me, email me.
Sessions:
Implementing a VFP COM Object in a C# Project
VFP DevOps: Implementing an Automated Build for a Complex Release of a Vertical Market Application
---

Cathy Pountney
Cathy Pountney has been developing software since 1982 and has been heavily involved in the FoxPro Community for years. She's written numerous articles for various FoxPro magazines. She authored The Visual FoxPro Report Writer: Pushing it to the Limit and Beyond and co-authored Visual FoxPro Best Practices for the Next Ten Years and Making Sense of Sedna and SP2. Over the years, she has spoken at numerous FoxPro conferences in the U.S., Canada, and Germany. Cathy is proud to have earned the Visual FoxPro Community Lifetime Achievement Award in 2012 and equally proud to have received the Microsoft Visual FoxPro MVP Award eight years in a row (until Microsoft retired the program). Cathy also had the honor of working as a subcontractor onsite in Redmond with the Microsoft Fox Team in 2001. Cathy's career has consisted of writing software for a variety of industries as an employee, subcontractor, and running her own consulting company. She currently works for White Light Computing.
Email: clpountney@whitelightcomputing.com
Sessions:
Design Considerations for Multi-Language Applications
fxReports: Sharing Custom Report Features
---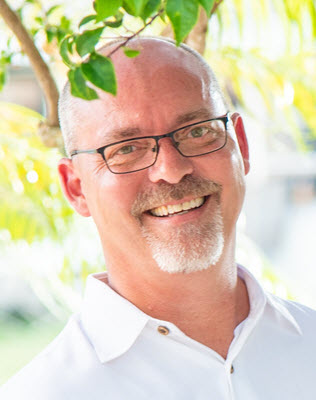 Kevin Ragsdale
Kevin has worked with FoxPro since 1993 (starting with FoxPro 2.6 for Windows, and continuing through Visual FoxPro 9.0), and has been working with Bo Durban and his team at Zoom Geeks for the last three years. He is the author and project manager for the Desktop Alerts project on VFPX.
Sessions:
The Fox Family: A Whimsical Celebration of FoxPro and the FoxPro Community
---

Rick Schummer
Rick Schummer is the president and lead geek at White Light Computing, Inc., headquartered in southeast Michigan, USA, where the team guides the customer's Information Technology investment toward success. He enjoys working with top-notch developers, thrives on the mode of continuous learning, has a passion for developing software using best practices, strives to surpass customer expectations, and shares his knowledge with others whenever he can. After hours you might find him creating tools that improve developer productivity, or writing articles for his favorite technology journals and his blog.
Rick is a co-author of VFPX: Open Source Treasure for the VFP Developer, Making Sense of Sedna and SP2, Visual FoxPro Best Practices for the Next Ten Years, What's New In Nine: Visual FoxPro's Latest Hits, Deploying Visual FoxPro Solutions, MegaFox: 1002 Things You Wanted To Know About Extending Visual FoxPro, and 1001 Things You Always Wanted to Know About Visual FoxPro. He is regular presenter at user groups across North America and is founding member and Secretary of the Detroit Area Fox User Group (DAFUG). Rick is the lead organizer of the Southwest Fox Conference, and is a regular presenter at other conferences in North America, Europe, and Australia. He is an administrator of VFPX, and a Microsoft Visual FoxPro MVP from 2002 to 2011. Rick was awarded the FoxPro Lifetime Achievement Award in October 2010.
You can contact Rick via email at raschummer@whitelightcomputing.com.
Sessions:
---

Eric J. Selje
Eric Selje is a software developer in Madison, WI. He has been programming in Fox since FoxBase 1.21 in 1986 and recalls eagerly waiting for the box from UPS with "FoxPro". In 1995 he founded MadFox, the Madison FoxPro User Group, after attending DevCon in San Diego and realizing that learning Visual FoxPro 3 would take a group effort.
Eric is professionally known as Salty Dog Solutions, LLC, developing business applications for the desktop, web, and most recently mobile devices with an emphasis on database-driven applications. He is also co-author of VFPX: Open Source Treasure for the VFP Developer.
When he's not planted in front of a screen, Eric can most often be found on the Ultimate field, the baseball diamond, solving crosswords, or with his face in a book.
Sessions:
---

Rick Strahl
Rick Strahl is the Big Kahuna at West Wind Technologies on Maui, Hawaii. The company specializes in Web and distributed application development, training and tools with focus on .NET Technologies and Visual FoxPro. Among the tools created and sold by Rick's company are West Wind Web Connection, West Wind Internet Client Tools, Markdown Monster, West Wind WebSurge, West Wind Html Help Builder and Web Monitor. Rick has been working with Microsoft technology for 25 years, is an ASP.NET MVP and Insider, a frequent contributor to magazines and books and speaks frequently at professional developer conferences all over the world. Please contact Rick at rstrahl@west-wind.com.
Sessions:
An Overview of .NET Core and ASP.NET Core for the FoxPro Developer
Enhance Your Web Pages with VueJs
Publishing Web Connection Applications to a Clean Web Server
---

Tuvia Vinitsky
Tuvia Vinitsky is a principal in Vinitsky Consulting. Vinitsky Consulting develops and markets major vertical applications for non-profit organizations, community centers (JCC, YMCA), and delivery management. They also provide custom database software and website development.
Tuvia's Fox experience dates back to the days of FoxBase and CompuServe. He has written for FoxTalk and has been a presenter numerous times at regional users' groups. Tuvia has always enjoyed expanding the capabilities of FoxPro, whether it was graphic printer drivers in the days of DOS or Web enabling the latest VFP 9 features.
Tuvia believes in having both breadth and depth of experience and has served as project leader for many large projects, including projects at companies like Avis-Rent-a-Car, Chicago Board of Trade, Marmon Group and Lotus.
Tuvia and his family are long time Chicago residents. He attended Northwestern University, and is an ordained Rabbi. His years at Northwestern, with its reputation for the performing arts, must have left a mark—not only is he known for his popular presentations on software development, but he frequently is a guest speaker on Jewish philosophy and teachings.
Sessions:
Turn Left or Right: Using Google and Bing Maps in VFP
What's Yours is Yours and What's Mine is Mine: Legal Issues in Software Development in the U.S.
---
Christof Wollenhaupt
Christof Wollenhaupt is a co-owner of foxpert GmbH. foxpert is one of Germany's leading FoxPro companies with offices in several states. We offer FoxPro and .NET development and consulting services as well as a number of vertical market applications in the healthcare business.
Christof founded foxpert in 1996. He's been a regular speaker at international conferences and user groups since 1997, an international author for half a dozen magazines, and was a contributing editor to FoxPro Advisor for a decade and a Microsoft MVP for 13 years.
Sessions:
Introduction to AI and Machine Learning
Making Sense of Cryptography and Certificates
---